Back in Paris, our fav city in EU, Paris has such a different vibe to all other cities…. we could keep coming here over and over.
First stop was the Louvre, not going inside but taking in the atmosphere on the top courtyard and of-course more pics
Roaming around the Louvre Courtyard done , next we headed to Cafe Le Nemours – just around the corner from where we were – it was brunch time. The place was full, but finding a table for 2 was achievable, only had to wait around 5 mins and we were soon seated.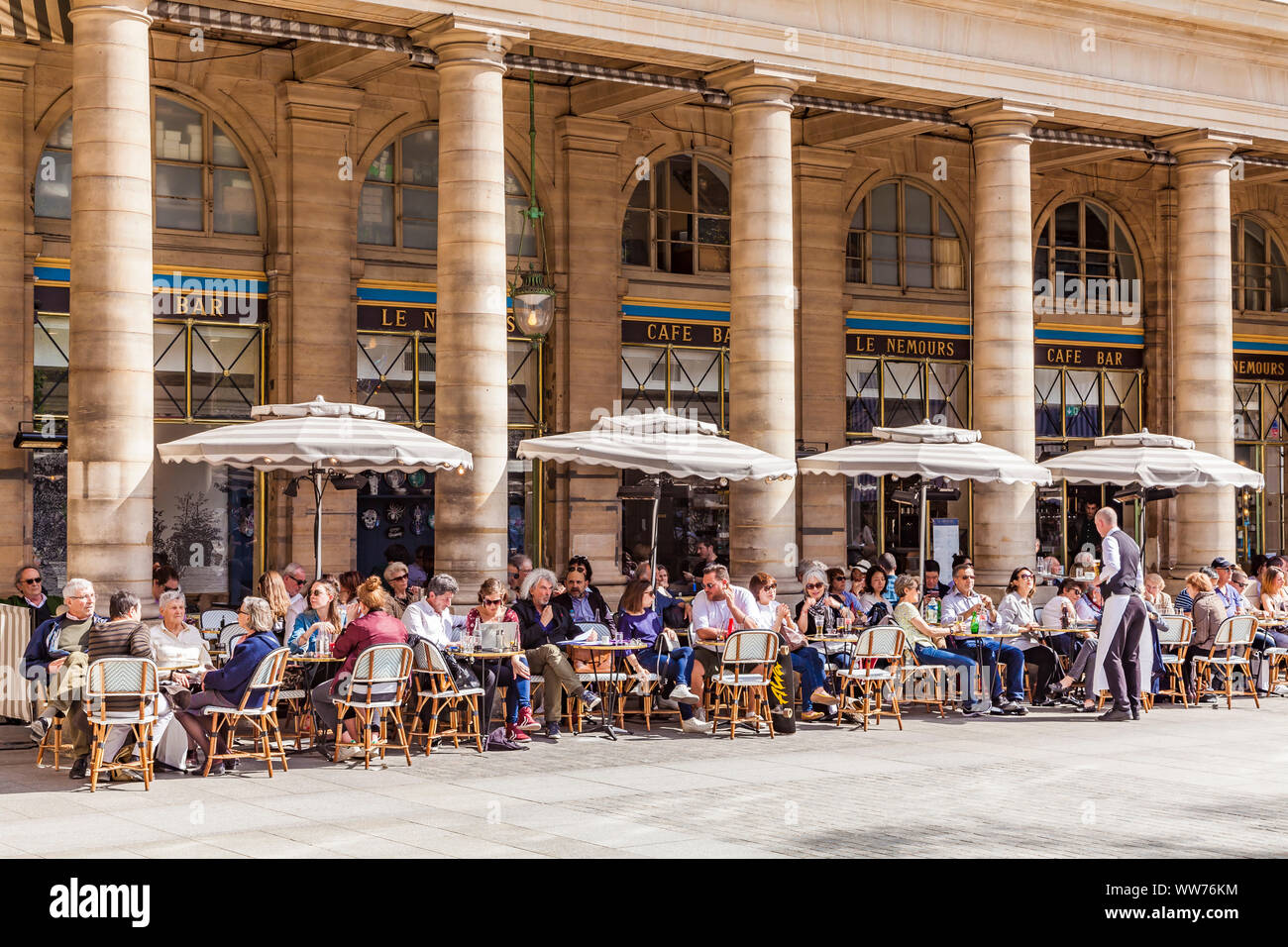 Good Brunch and recharging done. Time for some exploring and burning off the calories, walking through the arch-way next to it, we were surprised with what we saw. We were at Jardin du Plalais Royal – Nita had wanted to visit these gardens in this trip , we had loved this place in 2018 but had no idea this was right next to Louvre – last time we Uber'd to it and here it was – well one more tick done 😉
Lots of walking around, we made our way on foot from here to Champs Élysées.
Took a pit stop for a coffee refresher at Four Seasons – we remember the Hot Chocolate we had got for Neha during our last visit there, it was soo good, had to try it again.
Four Seasons is just wow!! Enter into a world of fresh flowers – they did not skimp on flowers, they are everywhere.
The bar we sat in in 2018 was closed today, however we did get a seat at the La Galleria – this is the place we wanted in 2018 but due to no space we sat in the Bar !
Had a nice table overlooking the courtyard, ordered our coffees and the Napolean cake recommended by our wait staff.
It was good to be seated after all that walking, time to relax. Our coffees and cake arrived soon after.
The cake was to die for, not too sweet, the flaky layers were perfect – and the sauce all made it sooo yumm!!
Next to our table were as an American couple on holidays, we began chatting with them and found out how they had to get COVID tests done before flying out – it made it hard for them to be holidaying and making sure to keep themselves super safe for the test results. On that side of things, we were super lucky that Australia did not have that requirement. Was good chatting with them and their holiday so far.
After about 1 hour plus at the coffee pit stop, we were back on the streets , time to explore Champs-Élysées – or more for Nita to explore her stores ;).
Nita made the key stops at her fav beauty stores, then it was time to make our way back to the hotel to relax a bit. In the evening we had an 8pm reservation at KONG – Nita had booked that place a month back from AU. Pictures did look good, fingers crossed the food lived up to the pics. This restaurant was also used in a scene from Sex in the City.
Our UBER got us there just after 7:45pm, a shot walk around and then it was up the lift to this interesting place.
It was dimly lit with nice relaxing vibe to it.
The front door person checked our reservations and guided us to our table.
It was weird, it was all dimly lit with not many windows, but the pics were showing of a DOME style environment with lots of windows looking outside.
Well that view was next, the entry is on the lower flower and then they guides us up an internal round stair case, revealing the DOME upper level – WOW!! This was very cool, a top level floor with an almost 360 degree view … almost as the end of the hallway was not fully glass covered.
But this place was so so cool, amazing views from here, we got seated next to a window 🙂 – YAY!! The place was packed and tables were close to each other, however being next to the window, it did not give that feeling of being to close to all – hint, get a window table booking, definitely worth it.
Food was a surprise, we were expecting lack lustre food, as the star dish was the view, however were pleasantly surprised to have got amazing flavours – hands down very good Asian fusion + they had great cocktails. A very good fun first dinner in Paris for this trip :).
Headed out to the Pont Neuf bridge – a stones throw away.
This bridge is where we took a ton of pics when we were here with the family n friends group in 2018. What a place and great memories.
It was a good finish to the night, time for the Uber back to the hotel and a pic with the Domino's just around the corner from our Hotel.